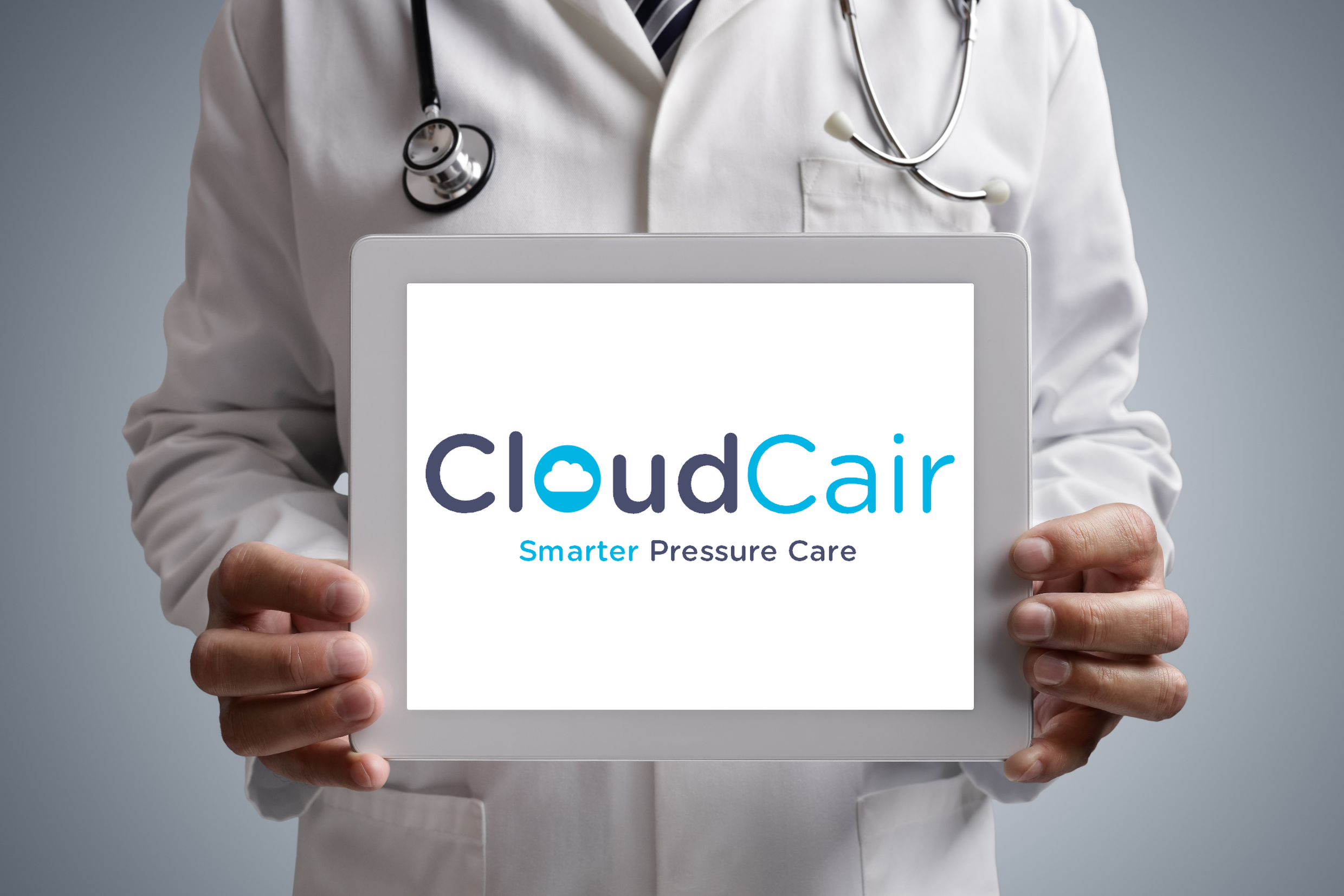 Built on Experience, Driven by Innovation
CloudCair was developed from the 'ground-up' bringing together 12 years of expertise in Pressure Injury Care and the latest technology to create a truly disruptive product in the marketplace. Experience in the UK NHS along with other major care providers gave us a special insight in to where improvements can be made.
We saw that there had been a lack of real innovation in pump / mattress development over the last 30 years and our mission is to bring real benefits to all stakeholders.
CloudCair is a UK designed and manufactured innovative air pump and cloud based remote monitoring system. The cloud based technology offers the NHS a unique opportunity to alert healthcare systems to technical problems with the pump or mattress which can be reported remotely or directly to an accountable person, aligned to local Trust guidelines.
CloudCair has extensive experience with traditional airflow mattresses and has built up a detailed perspective on mattress technical issues and identified weaknesses with the current standard mattress design, and, a lack of accountability for system failures, which often means a lack of response to mattress failures and renders the alarm ineffective.
The total cost of pressure ulcers in the UK is estimated to be £1.4 billion to £2.1 billion annually representing (4% of total NHS expenditure) Bennett et al 2004. BCUHB spent an estimated £4.2 M from July 2015 to July 2016 treating new pressure ulcers that could have potentially been avoided.
There is a broad clinical consensus across healthcare professionals on the use of alternating pressure relieving mattresses from National & International agencies including the National Pressure Ulcer Advisory Panel, The European Pressure Ulcer Advisory Panel (EPUAP) and NICE 2014 that they should be used as the first line prevention strategy for those at high risk of developing a pressure ulcer or with existing pressure injuries.